Our Rationale
University Friday at Drapers Mills Primary Academy forms an integral part of our curriculum. Although it branches off from our regular curriculum, it provides excellent opportunities for children to develop attributes and behaviours that underpin success in school, work and future life and learning.
The 'courses' available to children provide opportunities for cross- peer learning and  collaboration. Through this, children develop resilience to tackle new experiences, tolerance and respect as they work alongside others in our international community and a curiosity about the world around them.
Our Core REFLECT Values thread through everything we do
Gifted and Talented Art
Our most enthusiastic and gifted artists have been furthering their art learning 'beyond the walls' of the classroom...
Turner Contemporary Visit - Year 5/6 Gifted and talented artists visit the Turner Centre's current exhibition 'Entangled'. We loved our private tour!
101 Social Club Visit - Year 5/6 gifted and talented artists visit 101 Social Club to view abstract artist Annabelle Losa's current exhibition. Homemade biscuits and juice were a particular highlight- many thanks to Franca and Dario at 101 for having us!
Garden Gate Visit - Gifted and talented artists from Year 5/6 visit The Garden Gate Project Community Garden in Cliftonville. We enjoyed exploring the butterfly garden, pond area and greenhouses and we even got to sample some wild rocket! Our aim was to begin mapping the garden using needle and thread as part of our ongoing geography and art project.
Clay Space Visit - Year 5/6 gifted and talented artists visit ClaySpace Studios in Cliftonville. We enjoyed handling a variety of clay sculptures and learnt how they were made. Our private tutorial on how to sculpt animals will be very useful in our future clay lessons. A big thank you to Bridget and Ian for being so accommodating and knowledgeable!
Art in nature 
(Years 3&4 - 14.07.17)
For our final session, the children went outside around school to find leaves of different shapes and sizes as well as some flowers to dip in paint and print. They had a practice run and then completed a final version on card. We were very happy with the results!
Art in nature (07.07.17)
The children finished off their beautiful watercolour drawings of minibeasts. Take a look at the results
!
Art in nature (23.06.17)
This week in our University session we were working on minibeasts. We did a little quiz to see what facts we knew and then went to the pond area to get some inspiration. The children saw different types of ants, woodlice, snails and more! They then created some lovely artwork using water colouring pencils. Take a look at our pictures!
Minibeast artwork
Art in nature (Years 3 & 4)
For the first week of our university session, we went to the pond area and had a look for different leaves and flowers. We then came back to class and the children thought about which flowers they wanted to print as a Father's day gift. Can you guess what vegetable we used to create this artwork? .. It was celery! The children were very creative and each piece of work was beautifilly unique! Have a look at these pictures.
Willow Wonders!
We have been creative in our Willow Wonders University. We have the Art Room as this can get quite messy! Our willow lanterns are starting to take shape. We have created the frames and are now using wet strength tissue paper to cover the frame and create the lantern effect.
Spanish
This term in Years 5 and 6 we have learnt: Spanish greetings, colours, about Spanish culture and even got to taste some of the typical food eaten in Spain. Lots of the children were brave enough to try something new! Take a look at the pictures from our food tasting session.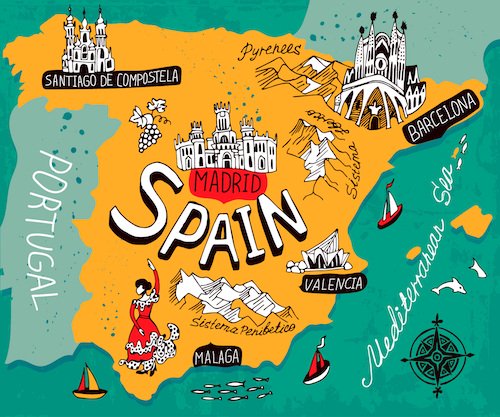 Spanish greetings
Spanish colours
Welcome back to Term 5 university
There are lots of exciting choices and the children have been buzzing! This term there are creative options, languages, exploring cultures and sports. Cricket seems to have been particularly popular and I am sure we will develop seem great cricketers through this opportunity. This term, our gifted and talented artists from years 4,5 and 6 also have a wonderful opportunity to get out and about in our community to see a variety of exhibitions and enjoy artistic experiences, not least of course at the Turner Contemporary Gallery.
Course

Year 1 and 2

Modern Dance

Mrs Collins

Cosmic Yoga

Mrs Taylor

Exploring India

Miss Bichard

Exploring Italy

Miss Johnson

Jewellery Design

Miss Barrett

Miss Daly

Multi Sports

Mr Stacey/Mr Askew

French

Mrs Baker

Music -Stomp

Mrs Feuillatre
| | |
| --- | --- |
| Course | Year 3 and 4 |
| Floristry | Miss Bryan |
| Origami | Mrs Lehan |
| Gardening | Mrs Williams |
| Puppetry | Mrs Davies |
| Cartoon Drawing | Miss Rees |
| Exploring famous artists and art | Miss Potter |
| German | Miss Moore |
| Athletics | Premier Sports |
Course

Year 5 and 6

Spanish

Miss Lamb

Willow Wonders

Mrs Evans/Mrs B

G&T Art

Mrs Comber

Origami

Mrs Marks

Cricket

Mr Comber

Yoga and Mindfulness

Miss Wheeler

Science

Mrs Burniston

Dance through time

Miss Pullman

 
Welcome back to Term 3 Friday University.
The children have chosen from quite a wide selection of courses this term.
Folk Art with Mrs Taylor.
We are learning about traditional art of different countries. We have talked about a Tree of Life and people's believes. During these three weeks we have visited Mexico, North America and Northern Europe.
Mexican Day of the Dead tradition.
North American Indians and Totem Poles.
Oden, Thor and The Frost Giants. Myth of Creation with Fire and Ice.
Over the past three weeks we have been celebrating Chinese New Year. We have learned about some aspects of the Chinese culture and watched video clips about Chinese life style and festivals.
The children created their own dragon puppets to accompany their dragon dance. They are an explosion of colours!
We have had all sort of funny faces when tasting Chinese food, what a brave lot we are!
Next term we will explore a culture from another continent...
Which courses are running in Term 2 ?
Year 3-4 Nature Craft
We made dream catchers using natural materials found in our school grounds. The children showed great manual dexterity cutting, assembling, knotting, weaving... materials.
Term 2 Floristry course
Which courses are running in Term 1?
Years 1 &2
Cooking
Needlework
Book making
Music and Recorders
French
Mini science experiments
Years 3 & 4
Cooking
Mini Science experiments
Textiles
Comic book art
Childhood in history
European sports
Sewing
Book making
Performing Arts
Years 5&6
Art -Ernst Haeckel
Mini science experiences
Graphic Novels
Illusion photography
Sport Science
Sports
Local History
The textile course is outside! Children are collecting natural material to create their designs this week. After making their own looms they began to weave the materials they found.
University in action!
The year 1 and 2 science course; we were investigating which materials make the strongest bridge! Card was brilliant but newspaper wasn't as good!
Year 5 & 6 were only allowed to use paper to make our bridges but just look how strong they were.
Book Making
In Miss Potter's University session the children have the opportunity to create their very own story book. So far we have explored character descriptions and the different settings we could choose from. I am pleased to announce that the children are working very hard and trying their best to showcase their imagination and ideas.
By the time we reach the end of the unit the children will have created their very own story. How wonderful!
 Watch this space to see more inspiring sessions.